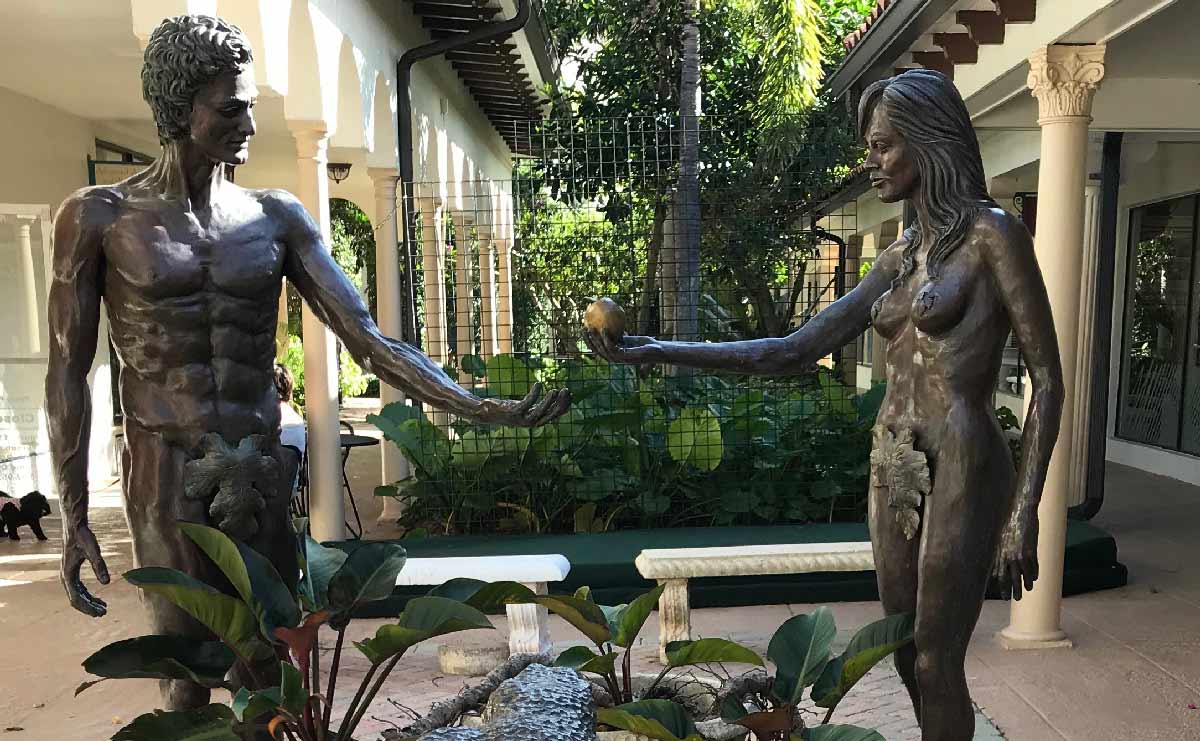 05 Feb

The Adam and Eve Sculptures

This three part bronze sculpture installation can be viewed when visiting Gallery 22 in Boca Raton, FL. Adam and Eve are featured with Eve offering the fruit to Adam. Watching them is The Serpent, imaged as a cobra by the sculptor Yaacov Heller. Made from Jerusalem stone, they're hand finished with bronze casting.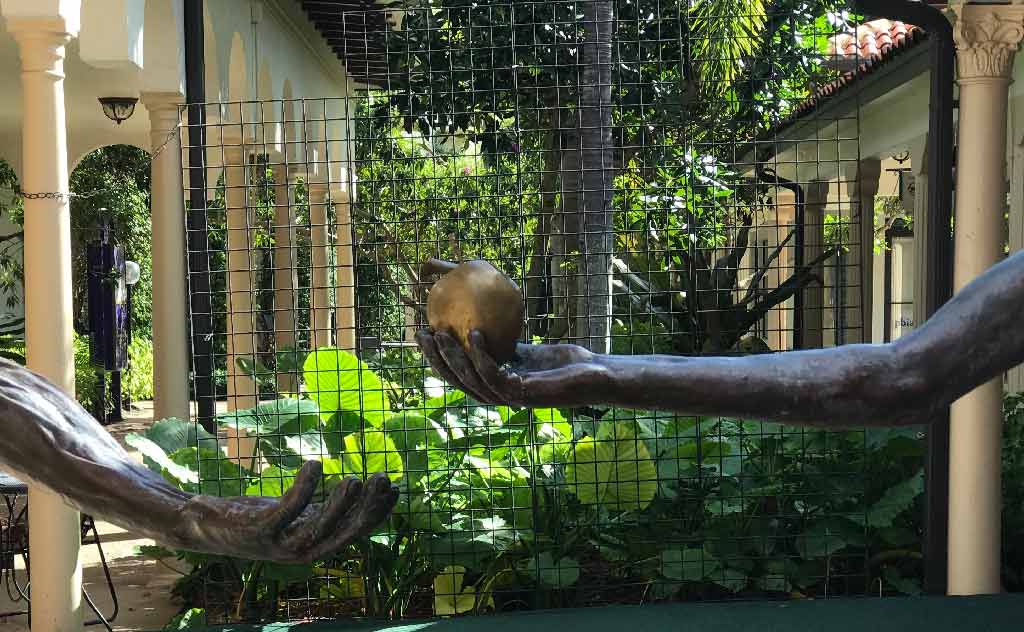 Yaacov designed this piece based on a candlestick design, forging the original set between 1989 and 1990 in his studio at ARTVIEW in Miami. It was created for a home belonging to Sid Samole, the inventor of the electronic chess game "Excalibur". The installation greeted guests to what he called his "Garden of Eden", a 6 acre estate located in the area of 152nd and Ludlum in South Miami referred to at one time by the name of "Black Caesar" as well.
Although the tallest figure in the installation appears to be 80 inches high, the base is quite large and buried under the bricks in of the installation. This results in Adam and Eve appearing as larger than life figures with their feet level to the ground.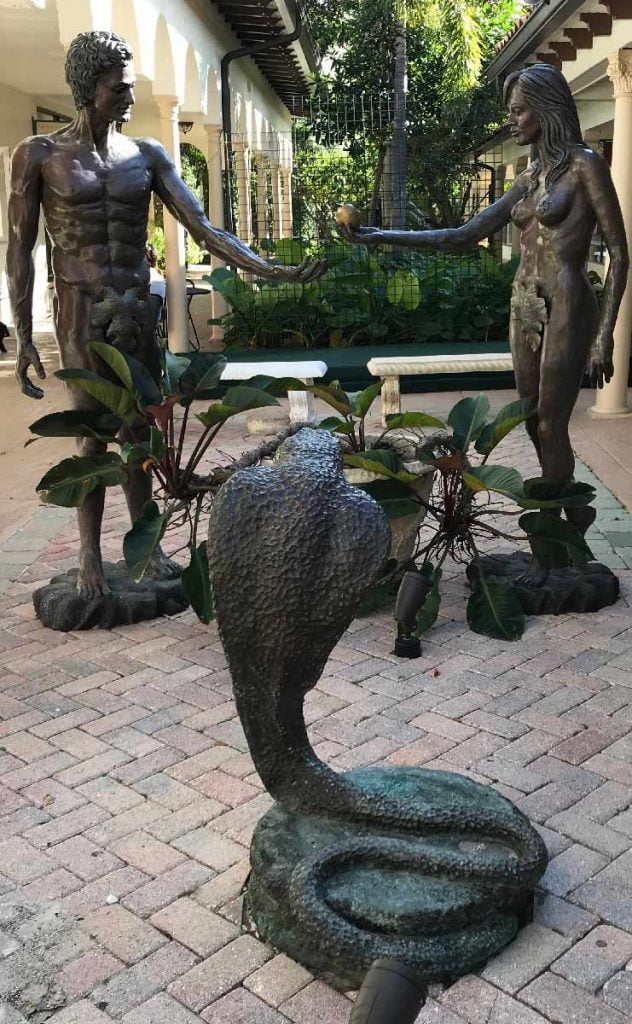 Art Medium:
Bronze with green and gold patina
Artwork Surface:
freestanding sculpture on stone bases
Dimensions:
140 inches

x

80 inches

x

140 inches
About:
The characters in the Biblical story of Genesis: Adam and Eve, the first people. This scene portrays their Temptation to eat the fruit of the Tree of Knowledge of Good and Evil.
Name:
The Adam and Eve Sculptures