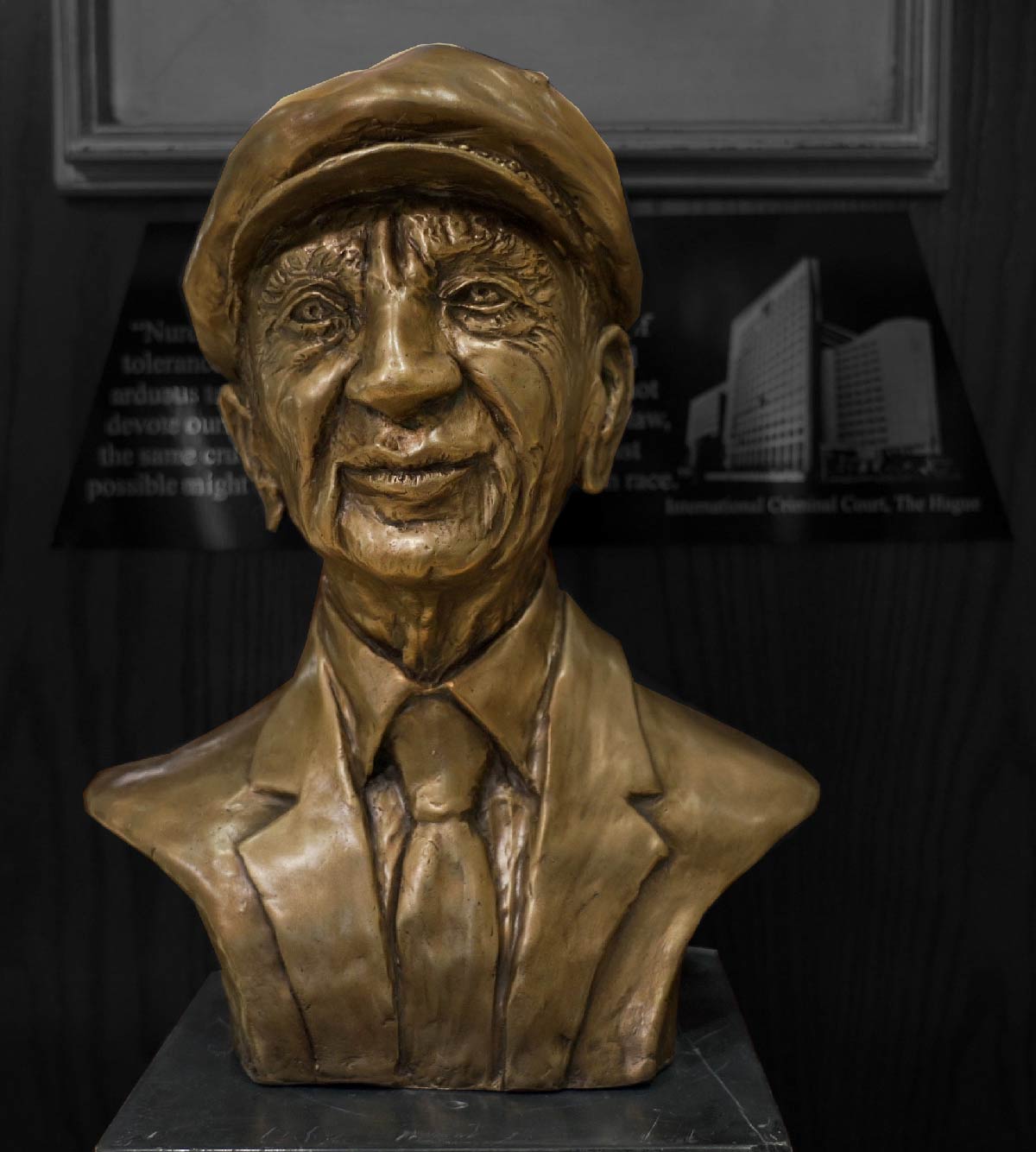 05 Feb

Benjamin Ferencz Bust

Name:

Benjamin Ferencz Bust

Benjamin Ferencz is the last living Nuremberg trial lawyer and Yaacov's mentor.
Yaacov pays homage to his mentor by creating this unique bust.
Only three exist in the world. Made in March 2019.
Started out metal armature, clay, silicone rubber mold and fiber glass mother mold, clay was removed from silicone and wax was poured in to silicone and it was bathed in a ceramic shell slurry which was placed in an over which melted the wax out (lost wax casting process) in the ceramic shell.
Hot molten bronze was poured into ceramic shell. The process is called bronze shell casting.