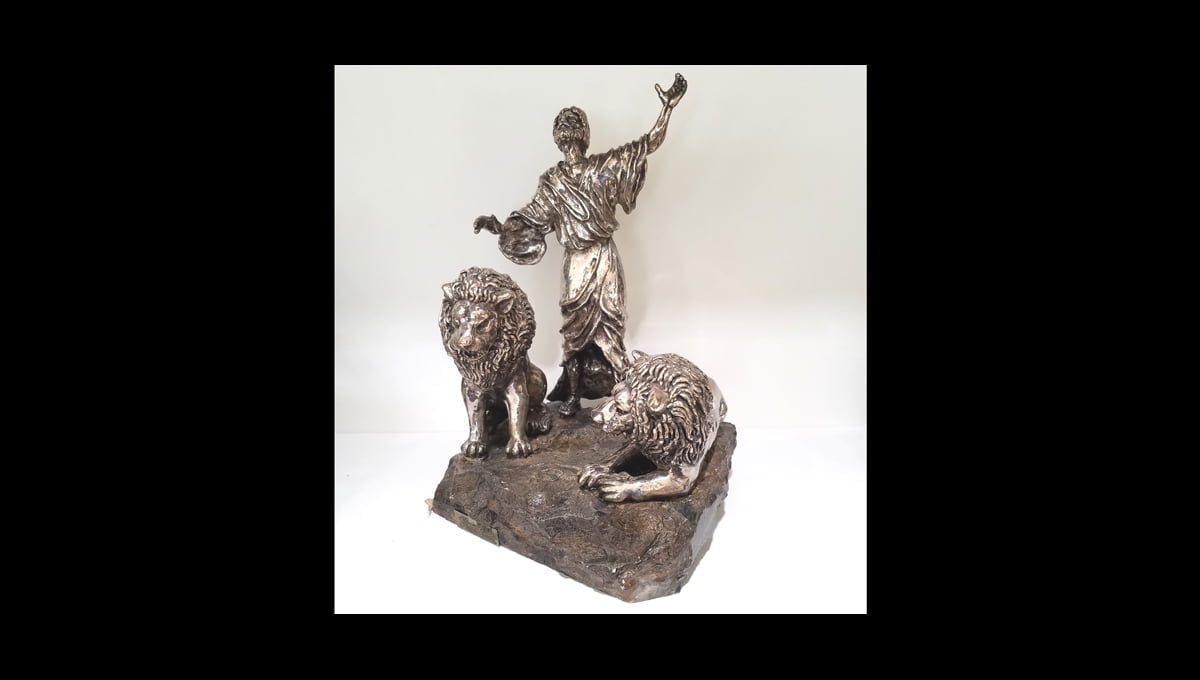 28 Apr

Daniel In The Lions Den

Daniel in the Lion's Den… Daniel's dedication to God is shown when in the face of death he continued his custom of praying to God. His example changed the king's heart. This sterling silver sculpture on Judean Hills hand-carved marble was created by Yaacov Heller in 1978 in Jerusalem, Israel. The sculpture is on display now at Gallery 22 International. Royal Palm Place, Boca Raton, FL

Please set the value for Art Form to allow the other info on this Artwork to appear.