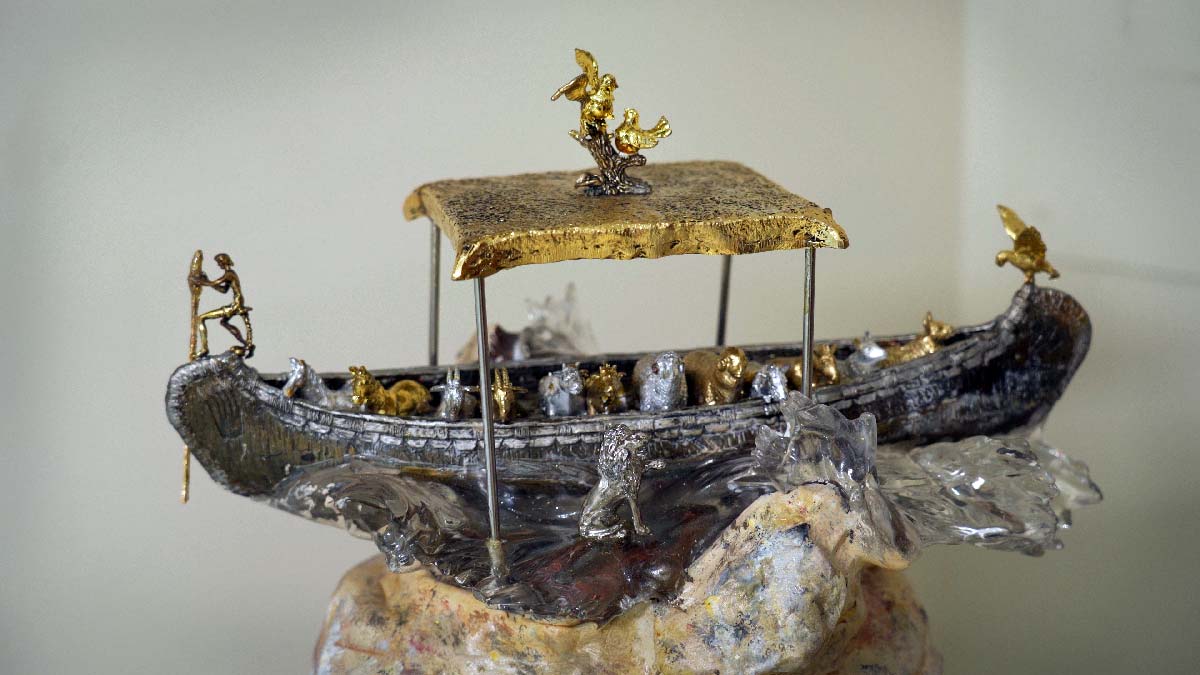 05 Feb

Noah's Ark

Noah's Ark… is the vessel in the Genesis flood narrative (Genesis chapters 6–9) through which God spares Noah, his family, and examples of all the world's animals from a world-engulfing flood. The sculpture is mixed mediums of pewter, silver, bronze, lucite, fiberglass, stone, and gold and silver plate. It is a working fountain that is operated by a remote control switch. It measures H 36 X D 12″ x W 14″

Art Medium:

lucite, pewter, fiberglass, gold and silver plate

Abstract:

This is a mixed media, working fountain piece.