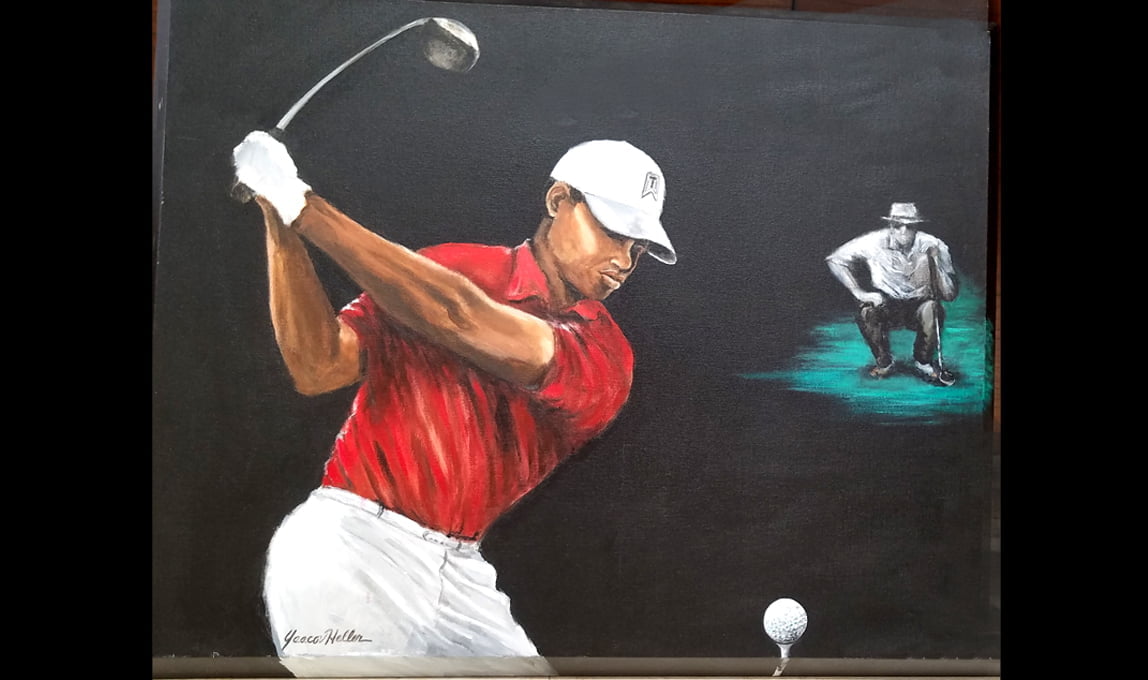 30 Apr

Tiger Woods and His Father

Tiger Woods…Born Eldrick Tont Woods, his father gave him the nickname "Tiger", and at age 3 he began playing golf. His dad taught and coached him and is always looking over him. In this painting an almost ghost like figure of dad guiding him to be the greatest professional athlete in the history of golf. 

Please set the value for Art Form to allow the other info on this Artwork to appear.