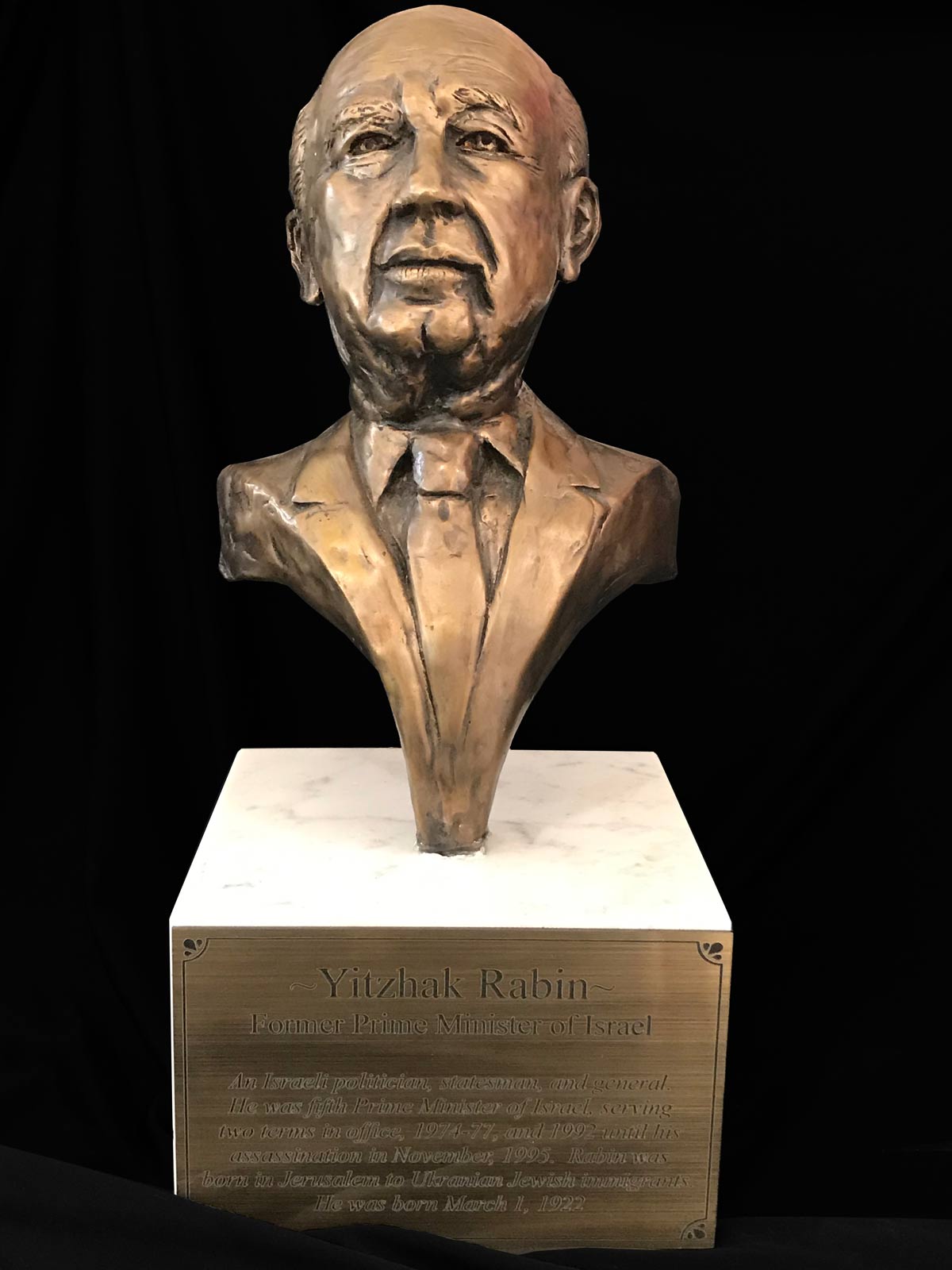 17 Mar

Yitzhak Rabin Bronze Bust

This bronze bust of  Yitzhak Rabin is a work created by Yaacov Heller and on display at Gallery 22.

The plaque on the base reads:
An Israeli politician,statesman and general, He was the fifth Prime Minister of Israel, serving two terms in office, 1974-77, and 1992 until his assassination in November, 1995. Rabin was born in Jerusalem to Ukranian Jewish immigrants. He was born March 1, 1922.
Name:
Yitzhak Rabin Bronze Bust